AEC update: Progress of the count
Updated: 27 May 2022
It's been almost a week since election day, and the count is progressing in centres all around the country, with the vast majority of first preferences counted and having undergone fresh scrutiny.
Electoral Commissioner Tom Rogers said that despite some anticipated staff shortages due to COVID-19, the AEC remains on track to return the writs to the Governor-General on or before 28 June 2022.
"Our motto for the count is 'right, not rushed'," Mr Rogers said.
"The count is progressing well and it is likely that the results in some seats will start to be declared from mid-next week. This can only occur once it becomes mathematically impossible for any other candidate to win."
The AEC can receive postal votes until the close of business next Friday, 3 June.
"In a number of seats, the margins are so thin that the AEC will need to wait until we have received and counted all allowable postal votes before distributing preferences and declaring a result."
For further information about the count, check out our FAQs on the AEC's website.
Electoral disinformation on the decline
Mr Rogers said that the week following the Federal Election has featured very low levels of electoral disinformation.
"While a very small number of individuals have chosen to engage in promoting predictable and disappointing conspiracy theories, I'm very pleased to report that the vast majority of Australians are choosing not to engage with this stuff" Mr Rogers said.
The AEC's social media analytics show that conversations around electoral disinformation have been steadily declining since the weekend, with far more Australians discussing the progress of the count.
Count Timeline
On Saturday evening, every vote cast at an election day polling place was counted, as well as the ballots of those who voted early within their division. A two candidate preferred (TCP) count was conducted for every division, with the candidates selected based on past results. First preferences were also counted for every Senate ballot paper, for votes cast both above and below the line.

Sunday was primarily a day for logistics, with ballot papers being sorted by division and then transported to counting centres. The AEC was able to conduct a postal vote count in every division (the earliest we have ever been able to do this on a Sunday).

Since Monday, AEC staff have been counting postal votes as they have been returned to their respective divisions, as well as conducting fresh scrutiny on all the votes counted on election night. Fresh scrutiny is a re-check of all ordinary ballot papers received from every polling place, pre-poll voting centre and mobile polling team in a division, and is required by the Electoral Act to further ensure the accuracy of the counting process.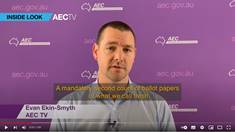 Video – The count: Fresh scrutiny

In some divisions, the TCP may be reset if it becomes obvious that the estimated top two candidates in a contest are in fact not the top two based on the votes received. This is something that happens to multiple House of Representatives contests at every federal election, and does not slow down how we count first preferences.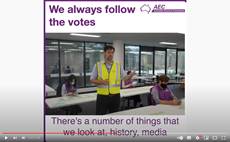 Video – Two-candidate-preferred count: We always follow the rules
From today and over the weekend, declaration votes (including telephone votes) will begin to be counted. These votes have been arriving in their home divisions since yesterday, and have been verified against the electoral roll.
Senate preferences will continue to be captured over the coming days and weeks, with these ballot papers being transported to Central Senate Scrutiny (CSS) in each state and territory after they have undergone fresh scrutiny. At CSS, Senate ballot papers are scanned to capture the millions of further preferences. Further information about the Senate count can be found here.

Final results for every division will not be known until the full distribution of preferences, which cannot occur until have vote has been received and counted (i.e. after the postal vote receipt deadline on June 3). In the Senate, the full distribution of preferences will continue for up to five weeks after election day.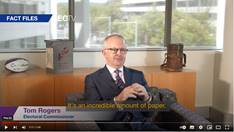 Video – The Senate count: Check then check again