1,624 candidates announced as election operation ramps up
Updated: 22 April 2022
1,624 candidates will contest in the 2022 federal election, after nominations were officially declared today at midday (local time) at public events held across the country.
This was followed immediately by a draw for ballot paper positions. Candidate lists in ballot paper order have been verified and are now available on the AEC's website.
House of Representatives candidates: 1,203
Senate candidates: 421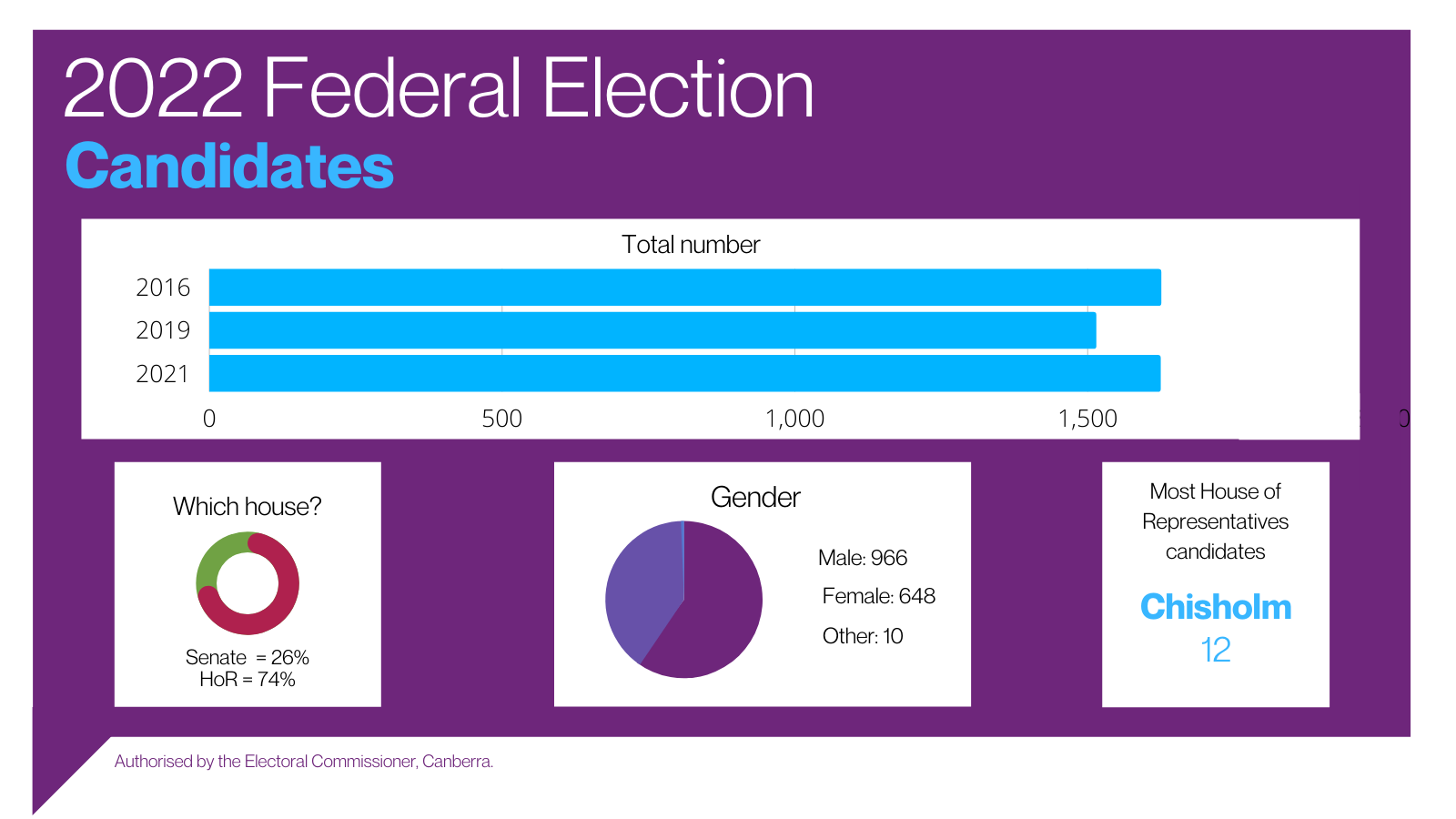 Printing, distribution and more
Electoral Commissioner Tom Rogers said today represents a milestone in the huge, complex logistical operation that is the 2022 federal election.
"Approximately 60 million ballot papers can now be printed and distributed in the coming days and early voting will begin on Monday, 9 May," Mr Rogers said.
"This is an enormous task that enables our 8,000 voting venues and 105,000 temporary election workers to provide access for Australian voters."
"At the same time, we're ensuring each venue has the appropriate COVID safety measures in place and people can feel comfortable to come and vote."
"It really is one of the largest and most complex peacetime logistical events conducted in Australia, and now is when it all comes together ahead of early voting starting on Monday 9 May."
Editor's notes:
Qualification checklists will be available on the AEC's website from early next week.
Images/footage - go to the AEC's Flickr account