AEC Graduates
Nat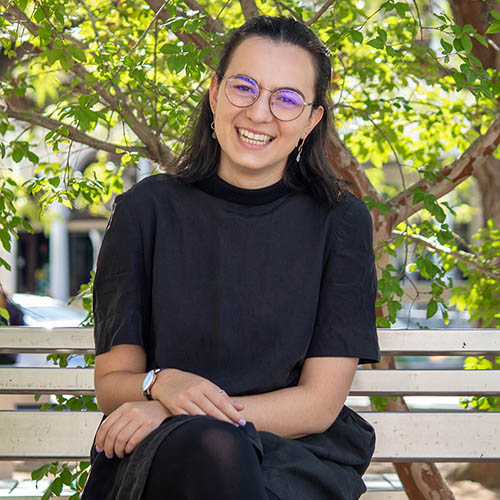 I applied for the AEC 2019 grad program because I am passionate about the role of democracy and elections in giving all Australians a voice. The grad program gave me fantastic exposure to AEC's diverse business areas, while further developing my skills and passions.
A career highlight for me was working in Adelaide for two months during the 2019 federal election. I worked on the external communications for the South Australian office. It was exciting to use my communications degree to keep South Australians informed in the lead up to the election. Another career highlight was my placement in the International Services team, when I hosted delegates from the Pacific Region at an electoral administration program in our Melbourne Office. It was fantastic to represent the AEC to international delegates.
I was involved in the Diversity and Inclusion Network during my grad year, and I am part of the team that started a Women's Network in the AEC. In these groups, we work together to ensure the AEC has a diverse and inclusive workplace. Participating actively in the AEC community has helped me build connections and given me many development opportunities.
I am now working in the Community Engagement team, where we work to build relationships with community groups to improve electoral service delivery and participation. I am extremely proud of the skills I developed in my graduate year, and the AEC continues to provide me with career opportunities to apply and develop these skills.
Nick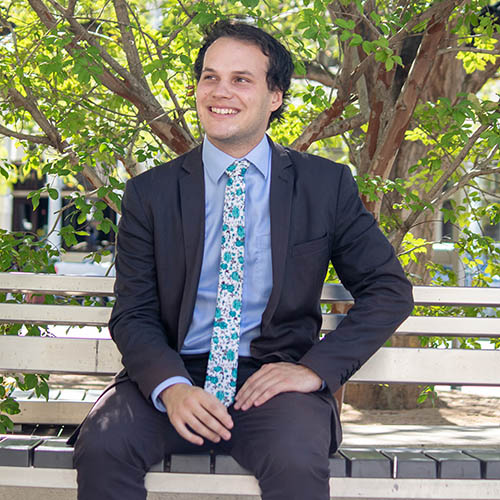 I was fortunate to have the opportunity to travel to the Northern Territory for the 2019 Federal Election so quickly after commencing the AEC 2019 graduate program. I lived and worked in Darwin for 3 months and was rapidly exposed to a range of experiences that were incredibly helpful in transferring my skills obtained during uni to the workplace. I used my background as a mathematician to help plan staffing levels for the AEC based on pre-poll numbers. We relied on these staffing numbers to announce results on election night. This was a big responsibility and an exciting challenge.
After the election, I worked with the Research team to analyse data from the federal election. Our team used this data to inform policy decisions and to determine the objectives of the team. Every rotation during the grad program was a chance to learn new skills and to further develop current skills to become a valuable member of the team.
I've had, and continue to have the pleasure of being surrounded by excellent mentors and supportive colleagues who appreciate my talents and who challenge me to develop new skills and think in new ways every day.
Adam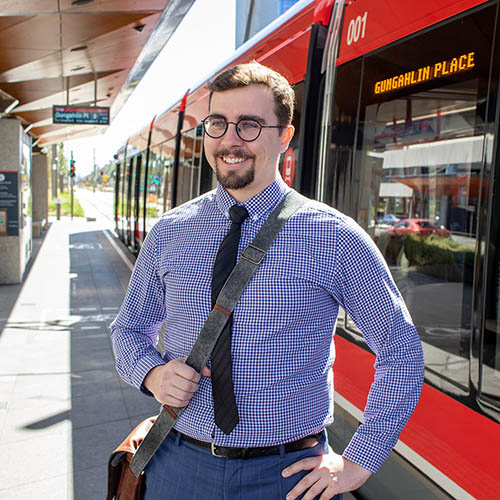 I was a 2018 AEC graduate and it was my first office job after working in retail. While I was nervous about the change to an office environment, the graduate year gave me a great opportunity to meet a whole range of very helpful and passionate people across the agency.
The graduate year equipped me to successfully assist with election delivery in the ACT the following year. I observed the work undertaken during the nomination of candidates for the election, escorted international guests on election day, and managed the scanning of Senate ballot papers. It was an exciting time and I felt fortunate to be involved in and to see up close the wheels of democracy turning. I now have a greater appreciation for the huge amount of work undertaken to run a successful election.
I am originally from Sydney, but now I am happy to call Canberra my home. Canberra has less traffic, shorter travel distance, great coffee and restaurants, and beautiful bushland.
Updated: 04 March 2021