Research Report 9 - Pilot Project on Informality in Port Adelaide: Appendix F
Updated: 28 April 2014
Appendix F: Letter to selected households in Port Adelaide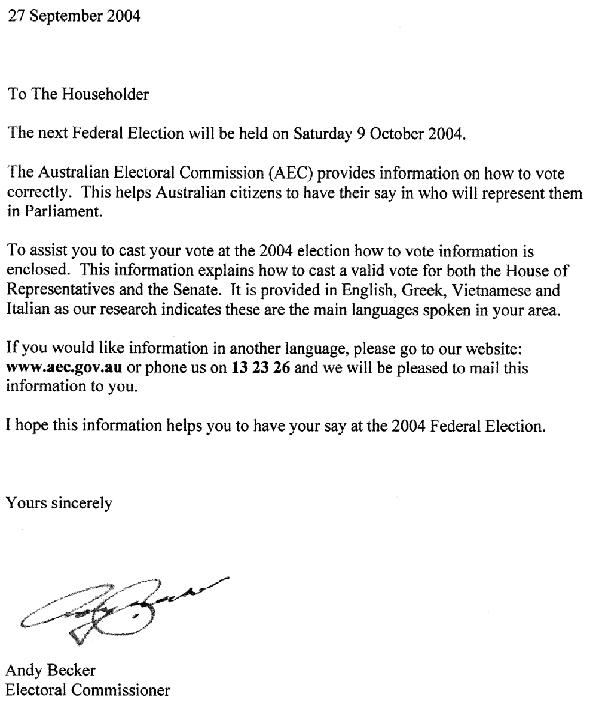 Transcript
27 September 2004
To The Householder
The next Federal Election will be held on Saturday 9 October 2004.
The Australian Electoral Commission (AEC) provides information on how to vote correctly. This helps Australian citizens to have their say in who will represent them in Parliament.
To assist you to cast your vote at the 2004 election how to vote information is enclosed. This information explains how to cast a valid vote for both the House of Representatives and the Senate. It is provided in English, Greek, Vietnamese and Italian as our research indicates these are the main languages spoken in your area.
If you would like information in another language, please go to our website: www.aec.gov.au or phone us on 13 23 26 and we will be pleased to mail this information to you.
I hope this information helps you to have your say at the 2004 Federal Election.
Yours sincerely
Andy Becker
Electoral Commissioner
Appendix F: Text of How to Vote Information in English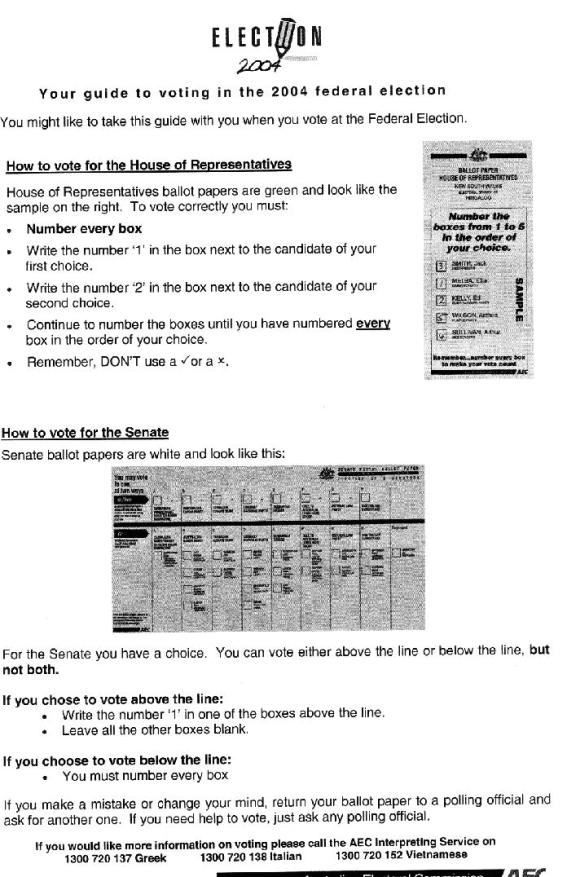 Appendix F: Text of How to Vote Information in Greek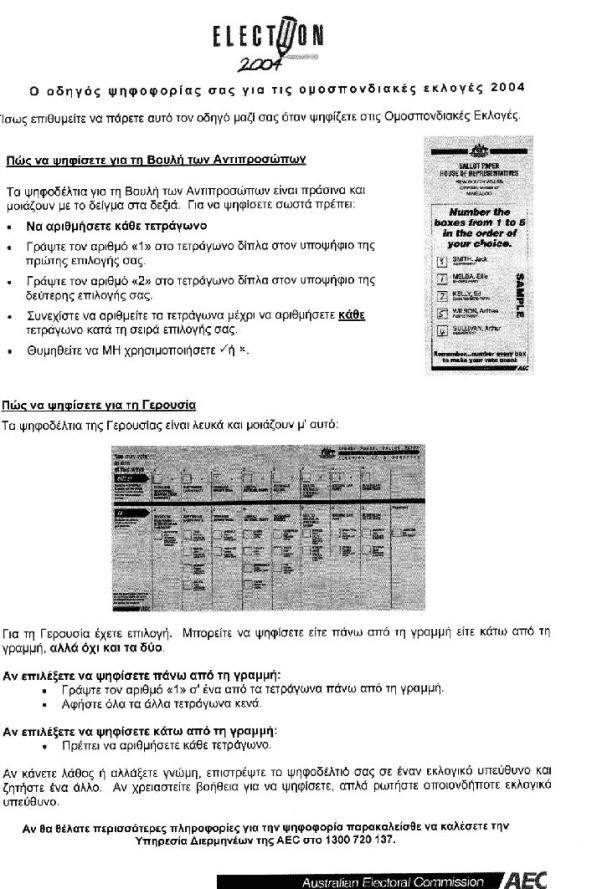 Appendix F: Text of How to Vote Information in Italian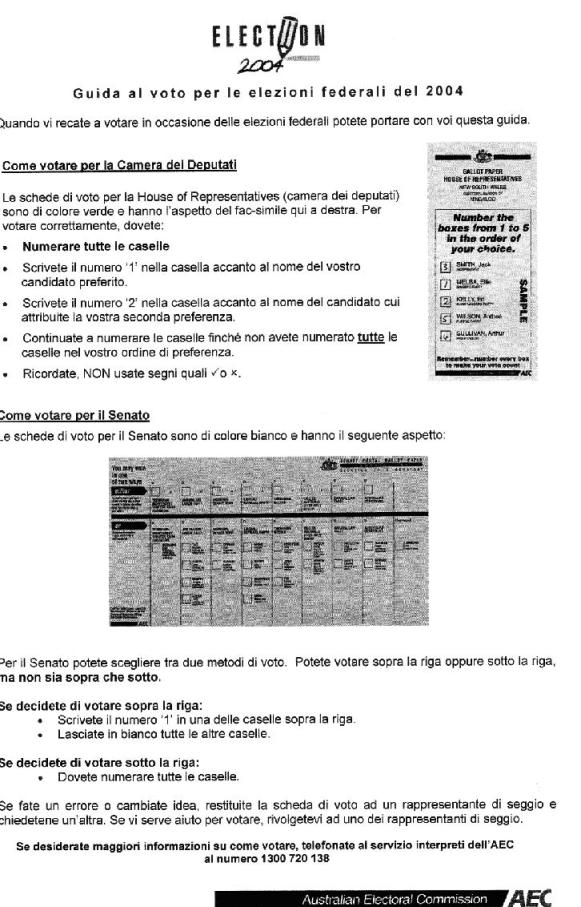 Appendix F: Text of How to Vote Information in Vietnamese